Chapter 3 listed our mission area Needs identified during MNA. This chapter presents the Needs in priority order integrated across the mission areas. Prioritization of these Needs helps us to focus our efforts and limited resources to maximize the value of space to our warfighters.
During MAA, the Mission Teams weighted and prioritized the identified AFSPC tasks. During MNA, the Mission Teams identified Needs by assessing current and programmed capabilities to perform the tasks. The teams then used the associated tasks weights and priorities as the starting point for Needs prioritization. Initial efforts resulted in a prioritized mission area Needs list based on quantified Need "scores."
At the conclusion of MNA, AFSPC conducted a Mission Needs Integration workshop to ensure integration across all mission areas and make final adjustments to the priorities. Factors considered include: supported CINC priorities and trade-offs between meeting near-term warfighter needs and pursuing future capabilities to support the Visions (AFSPC, JV2010, USAF, USSPACECOM, NORAD, USSTRATCOM).
The final prioritized lists for each the near-, mid- and far-terms were then approved by the AFSPC Requirements Review Committee. These lists are included in Figures 4–1 through 4–3. The near- and mid-term lists were the primary drivers in establishing programmatic guidance and roadmaps. The mid- and far-term lists were the primary drivers in establishing technology development guidelines and roadmaps. Detailed descriptions of the Needs are documented in the appropriate MAP or MSP. It should be noted that Space Support Needs SS-11 (Efficient, Accurate, Responsive, and Robust Modeling, Simulation and Analysis Capability) and SS-12 (Test Infrastructure for Current and Future Space and Ground-Based Space Systems) were not available for prioritization as part of this process. This is because the MS&A and FDE tasks were late additions to the Space Support mission area.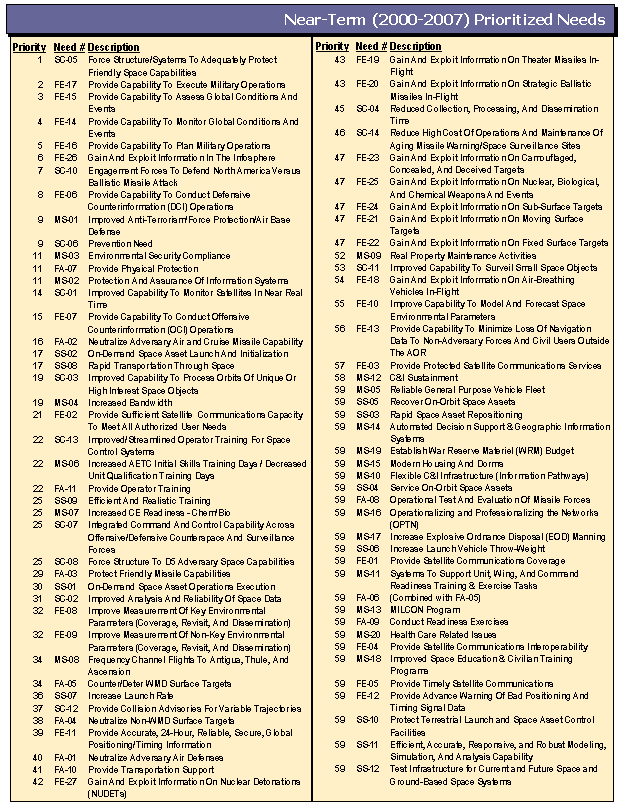 Figure 4-1: AFSPC near-term prioritized Needs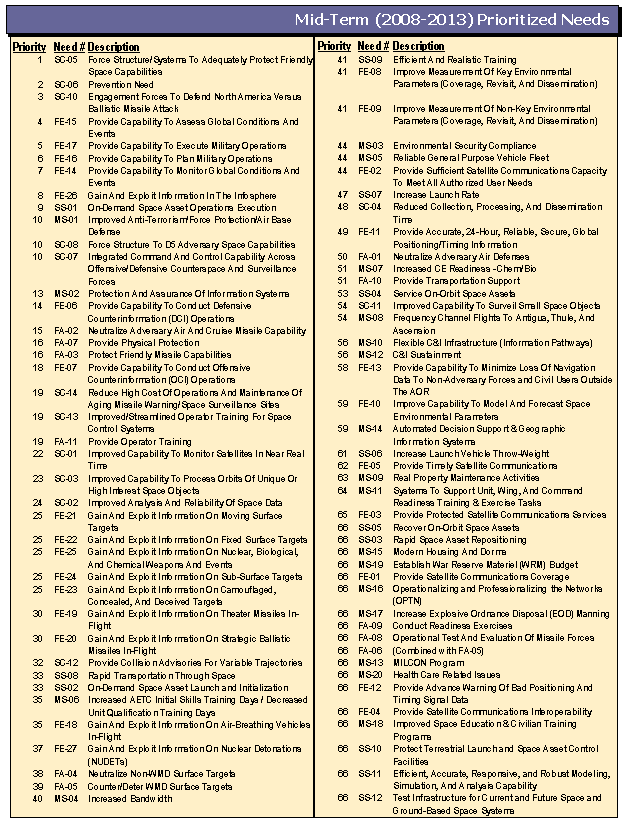 Figure 4-2: AFSPC mid-term prioritized Needs
4-3: AFSPC far-term prioritized Needs
Executive Summary Table Of Contents
Chapter 1 Chapter 2 Chapter 3 Chapter 5 Chapter 6 Chapter 7 Chapter 8 Chapter 9
Appendix A Appendix B Appendix C Appendix D Appendix E Appendix F